Our DNA Testing Services
Your DNA test result will leave no doubts because we focus on accuracy. Our paternity test offers 99.99% reassurance. We understand finding closure is a big step.  Sample collection is quick and painless and we make the process simple and uncomplicated and keep your information and data just between you and us- we are committed to protecting your privacy. International Biosciences offer a range of DNA tests, paternity testing, health testing and DNA Ancestry services which provide indisputable answers to emotional questions. Tell us what you need and we will suggest the best test for you. Whether you need to prove paternity or research genealogy we can provide the right service at a competitive rate, professionally and with total confidentially.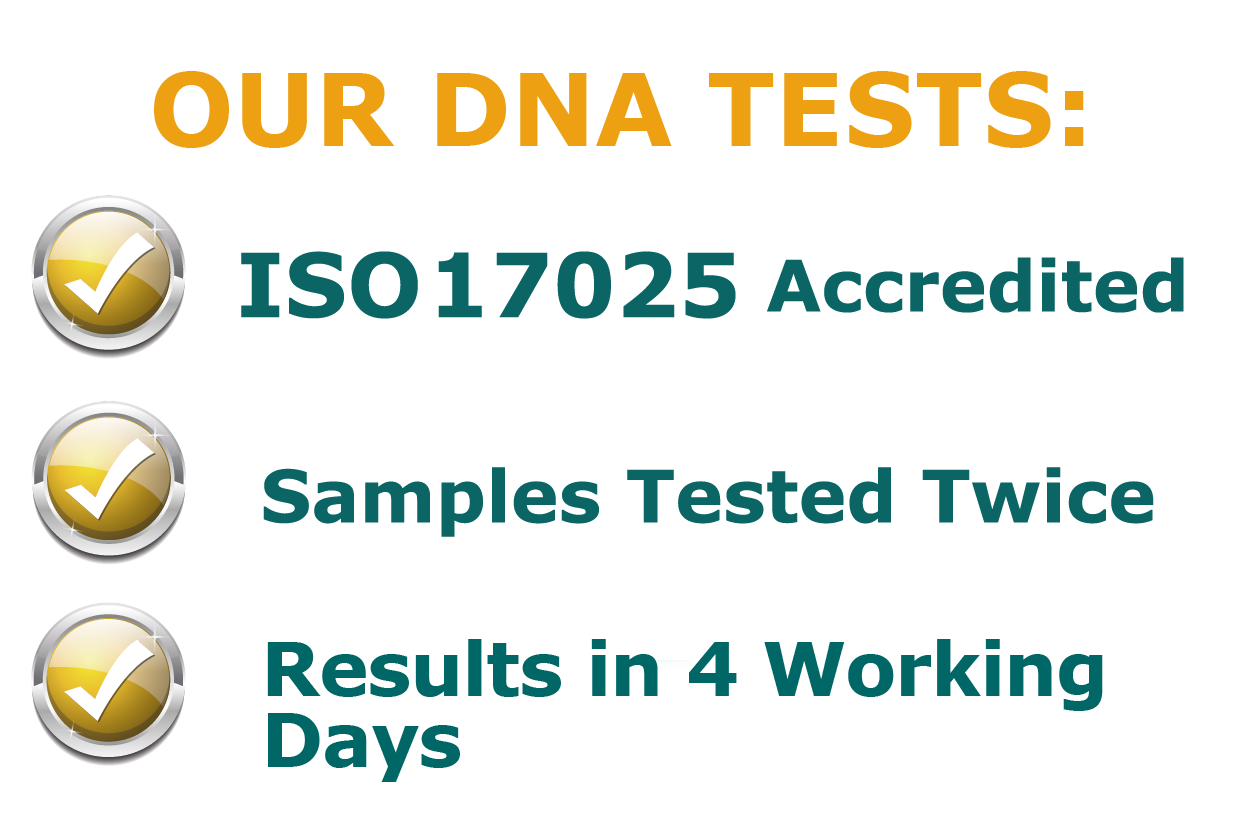 Fully Accredited
Our laboratories hold internationally recognized accreditations, including ISO 17025. Accreditations ensure a constant high standard at which our laboratories run, which enables us to provide a service that is of the highest quality, and that is 99.99% accurate.
Private and Confidential
We understand that DNA testing is a sensitive issue, and we treat it as such. We at International Biosciences treat your DNA samples and tests with the utmost of confidentiality and privacy. It is our duty to ensure a process that is stress-free and provides peace of mind.
Help us Help you
To assist you in your journey, and make the DNA testing process as smooth as possible, we have a team of helpful and highly skilled customer service representatives ready to provide you with the guidance and help you need in every step along the way.
*PLEASE CONTACT US FOR DETAILS AND FEES. Standard turnaround time is 4 working days. Other tests may take longer and turnaround times are indicated on the website. We accept cashiers cheques, international money orders and postal orders but are unable to accept personal cheques.